Living an opulent lifestyle transcends extravagant expenditures and ostentatious acquisitions; it's about realizing your aspirations and finding joy in life's moments. Your motivations and sources of happiness profoundly shape the trajectory of your existence. Seizing opportunities to relish your pursuits and surroundings can profoundly impact your daily perspective and overall well-being. Are you fueled by adventure? Does the culinary arts satiate your soul? Does immersing yourself in breathtaking vistas provide an internal tranquility? Do you revel in capturing and embracing the present moment? Importantly, do you maximize the abundance around you, or does the routine accessibility render it invisible? Lavish properties in Courtenay exemplify this opulence.
The Comox Valley unfolds a world-class panorama and an array of outdoor pursuits. Indigenous locals intertwine seamlessly with those who have migrated to this region in Canada, offering temperate climates, expansive recreational choices, awe-inspiring landscapes, amiable communities, and a diverse tapestry of cultural and social experiences. All of this, and more, awaits those willing to fully embrace it. Consider, for instance: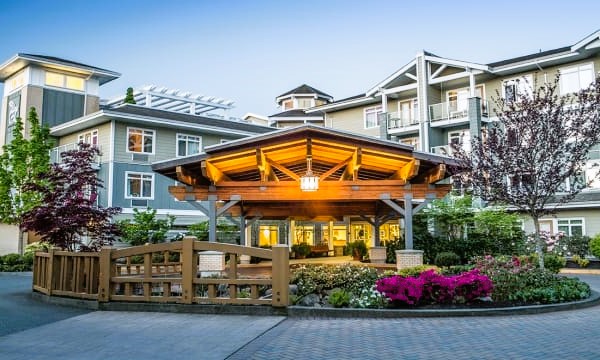 Saunter along myriad beaches, relishing the serenity of the ocean.
Traverse miles of tranquil walking trails, immersing yourself in untamed nature.
Embark on a boat to explore unparalleled fishing opportunities.
Indulge in a delectable home-cooked meal at a local café, tailored to your preferences.
Unwind outdoors while sipping your preferred vintage at a local winery or pub.
Immerse yourself in the ambience of a jazz or blues performance at a local venue.
Witness marine life in their natural habitat as cruise ships gracefully sail by.
Investigate local offerings that promise contentment. Explore the key considerations when purchasing an oceanfront residence, read more in our article.
Happiness is efficacious if allowed. Frequently, the daily grind can obscure your surroundings and the myriad opportunities they present, blending into the background. Superlative activities lie just a few minutes' drive away, yet they go unnoticed amidst the pursuit of livelihood. Opulence and prosperity can coalesce; a rich lifestyle materializes by seizing every fleeting moment and opportunity to revel in your surroundings. The next time you drive past an unforgettable ocean sunset, pause for a few minutes and absorb its essence. Contemplate the premier luxury properties in the coastal town of Comox; perhaps consider an extended sojourn?
For comprehensive details on relocating to this splendid part of British Columbia, kindly reach Link to Wikipedia. Your quality of life might express gratitude.